At least 350,000 people were without power throughout Texas on Wednesday, including about 160,000 in the state capital of Austin, as a deadly winter storm swept through the southern U.S. 
Moderate freezing rain was projected through Wednesday evening in central Texas before temperatures rise above freezing on Thursday, according to the National Weather Service. 
Austin Energy said that the outages are due to complications from the winter weather and not caused by state grid issues. 
"Ice is bringing down power lines and tree limbs," Austin Energy said Wednesday. "Crews are facing icy roads & frozen equipment making it difficult to provide estimated restoration times."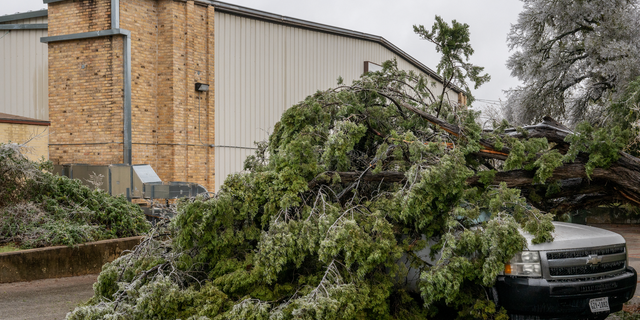 The Austin Fire Department responded to more than 200 incidents of power lines arcing or down on Wednesday. 
HUNDREDS OF FLIGHTS CANCELED IN TEXAS AS FORECASTERS WARN OF 'DANGEROUS ICE EVENT' SWEEPING SOUTHERN US
The Electric Reliability Council of Texas, meanwhile, was reporting plenty of power to meet demand on Wednesday evening. 
Police urged the public to stay off the slick roads, saying on Wednesday that they've responded to more than 300 wrecks so far this week.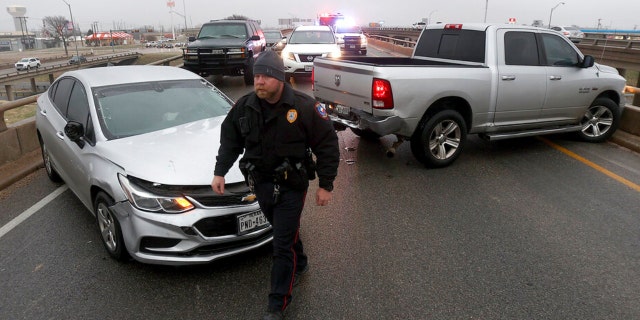 CLICK HERE TO GET THE FOX NEWS APP
At least six people have died in car accidents in Texas since Monday, including a triple fatality crash near Brownfield, which is about 39 miles from Lubbock, on Tuesday. 
While Texans bunkered down on Wednesday amid the power outages, it's a far cry from February 2021 when a devastating winter storm knocked out electricity for more than four million people. 
The Associated Press contributed to this report. 
www.foxnews.com