On at the present time in historical past, Feb. 3, 1870, the fifteenth Amendment to the U.S. Constitution was ratified — granting African American males the correct to vote.
The modification declared that the "right of citizens of the United States to vote shall not be denied or abridged by the United States or by any state on account of race, color, or previous condition of servitude."
As the U.S. National Archives notes, "Set free by the 13th Amendment [and] with citizenship guaranteed by the 14th Amendment, Black males were given the vote by the 15th Amendment."
ON THIS DAY IN HISTORY, FEB. 2, 1913, GRAND CENTRAL TERMINAL OPENS IN NYC, WORLD'S LARGEST TRAIN STATION
Attorney Ron Coleman, companion on the Dhillon Law Group in New York, advised Fox News Digital in regards to the modification's ratification, "By guaranteeing the vote to former slaves and prohibiting racial discrimination in elections, the 15th Amendment was a major step toward fulfilling America's destiny to be what Lincoln called 'the last best hope of Earth.'"
Added Coleman, "Despite everything, America is still that."
The fifteenth Amendment assured that the correct to vote in America couldn't be denied to anybody primarily based on race. 
As the Library of Congress notes, nevertheless, in regards to the ratification, "the promise of the 15th Amendment would not be fully realized for almost a century."
ON THIS DAY IN HISTORY, FEB. 1, 1790, UNITED STATES SUPREME COURT ASSEMBLES FOR FIRST TIME IN NYC
It provides, "Through the use of poll taxes, literacy tests and other means, southern states were able to effectively disenfranchise African Americans."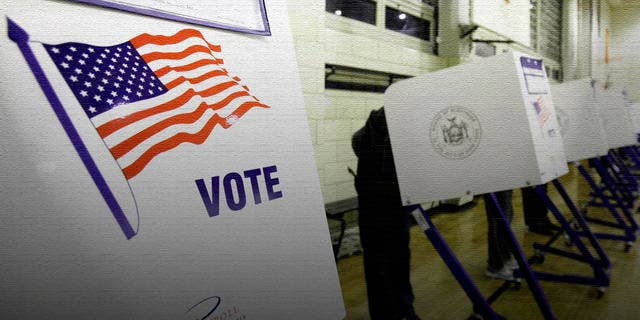 It additional says that "it would take the passage of the Voting Rights Act of 1965 before the majority of African Americans in the South were registered to vote."
The Voting Rights Act of 1965 is taken into account one of the vital vital legal guidelines within the nation's historical past.
CLICK HERE TO GET THE FOX NEWS APP
"Prompted by reports of continuing discriminatory voting practices in many southern states," the National Archives says, "President Lyndon B. Johnson, himself a southerner, urged Congress on March 15, 1965, to pass legislation [that] 'will make it impossible to thwart the 15th Amendment.'"
CLICK HERE TO SIGN UP FOR OUR LIFESTYLE NEWSLETTER
He additionally reminded Congress that "we cannot have government for all the people until we first make certain it is government of and by all the people."
www.foxnews.com