A Reddit poster just isn't precisely successful buddies and influencing individuals.
Writing on the subreddit often called AITA ("Am I the a—–e"), a person going by the username of "Other_Computer_7702" sought the opinion of others after a dramatic encounter at a park involving his toddler son and a bunch of aggressive and unleashed pups owned by a stranger.
He prefaced his publish by saying, "I hate dogs. Can't stand them. I think they are gross, I avoid them, I do anything I can to not have them in my life."
TWO SPECIAL KITTIES IN VIRGINIA NEED TO BE ADOPTED TOGETHER: 'THEIR IMPERFECTIONS MAKE THEM PERFECT' 
Having stated that, he then described what occurred "at the neighborhood park."
He stated he and his spouse have been there with their six-month-old son.
"Best kid in the entire world," he wrote. 
The three of them have been "having a picnic" and issues have been "going great," the person wrote.
He stated their "baby [was] on a big blanket and having the time of his life rolling around, playing, giggling. It [was] a blast seeing him so happy."
But these moments of bliss then apparently turned ugly.
"Next thing I know there is a pair of puppies coming right at us. They are unleashed."
The man wrote, "Next thing I know there is a pair of puppies coming right at us. They are unleashed, and their owner is just standing on the walking path looking at them running toward us."
DOGS AND CATS ROAM FREE AS FIRST CAGELESS ANIMAL SHELTER IN US OPENS IN ARKANSAS
The man on Reddit wrote that he "didn't notice [the dogs] until they were pretty much on our blanket. At that point I picked up my son and yelled 'WTF' to the guy. He looked appalled that I didn't enjoy the stunt" that he and "his dogs pulled," the person added in his Reddit writeup.
The Redditor continued, "My spouse is yelling at him, I'm yelling at him. I straight up [said], 'I hate your dogs, can you get them?'"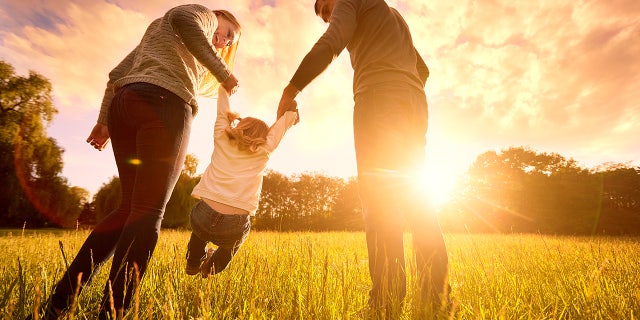 The man said the stranger's "puppies are just sitting on our blanket expecting to get petted. I start walking toward the guy and am yelling at him to get his dogs."
The Reddit poster continued, "He starts getting mad at us. He says they are friendly and just wanted to play, they aren't going to hurt anyone. [But] I tell him he just ruined our lunch."
MINNESOTA CAT NAMED 'MAGIC' NEEDS NEW HOME AFTER TOUGH START IN LIFE
The Redditor added that the person tried to excuse "his and the dogs' behavior by saying they are puppies."
"He finally grabs his two dogs and is like, 'Who doesn't like puppies?'"
However, wrote the Redditor, "I don't care. I just want[ed] him and his dogs gone."
He stated he "cussed" on the man "continuously."
The man with the canine apparently informed the Redditor to "calm down" — however he was unable to take action.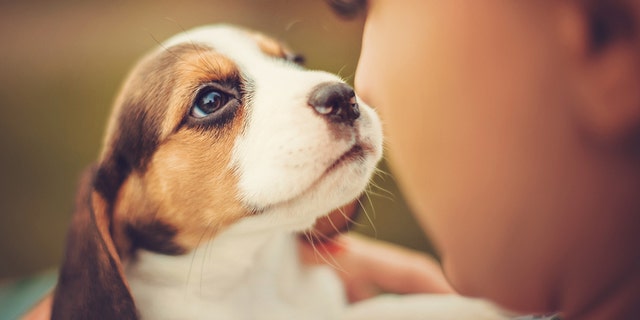 "I continue cussing," the Redditor wrote, "and he finally grabs his two dogs and is like, 'Who doesn't like puppies?'"
Apparently the person then "finally" left — however "he ruined our lunch," the Redditor stated.
He additionally wrote, "In hindsight, I may have been too aggressive with him." 
REDDIT POST ABOUT GROWN KIDS REVEALS PARENTS' BIGGEST REGRETS — AND IT'S NOT WHAT YOU THINK
He then requested others what they considered what occurred. (He didn't share the place the incident occurred or something extra concerning the canine proprietor.)
Fox News Digital reached out to a New York-based psychologist for perception into the incident.
On Reddit, loads of individuals chimed in with their opinions.
"You had the overreaction of the century."
Nearly 6,000 individuals reacted to the publish; some 3,000 feedback poured in.
One commenter wrote that the canine' proprietor "shouldn't have let his dogs run around unleashed in a non-dog park" — however then addressed the unique Reddit poster with a no-holds-barred remark.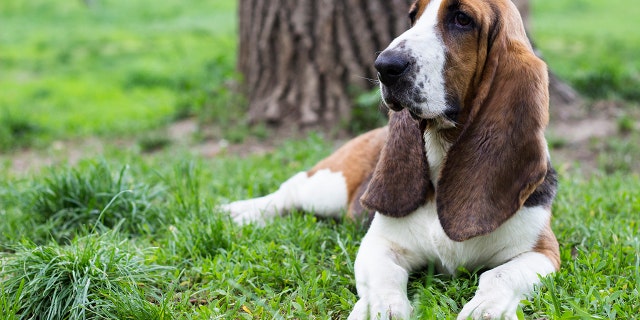 "You had the overreaction of the century by 'straight up telling him you hate his dog' and continuously cussing, especially next to your kid," wrote the particular person.
CLICK HERE TO SIGN UP FOR OUR LIFESTYLE NEWSLETTER
Wrote another person bluntly, "I actually hate kids for the most part. I've never screamed at a parent when their free-range toddler waddled up to me and tried to talk to me. I simply said, 'Bye bye,' walked away … and that's even offensive to most parents." 
This explicit commenter added, "I can't imagine what the reaction would be if I picked up my purse and ran screaming at the parent to control their brat because 'I HATE YOUR KID!'"
CLICK HERE TO GET THE FOX NEWS APP
Another particular person shared a distinct standpoint. "I love all animals, but untrained, unrestrained puppies barreling at a picnic with a 6-month-old baby is a recipe for disaster."
Wrote another person, "It's the continuing to swear and carry[ing] on and yell[ing], 'I hate your dogs,' that is the issue."
Someone else stated concerning the authentic poster, "Guy sounds a little irrational and immature."
www.foxnews.com