Xenoblade Chronicles 3 got off to a strong start when it was released in July, but one minor setback was the delay of the special edition/collector's edition in select locations around the world.
Months later, it seems Nintendo has finally got around to shipping the fancier physical copies of the game. If you ordered this version with all the extra goodies check your emails as you may or may not have received a notification about it being sent. You might also have an update on the My Nintendo Store.
If you've already received the game, the remaining items to look forward include package artwork from Masatsugu Saito, a full-colour 250+ page hardcover art book and a steel case: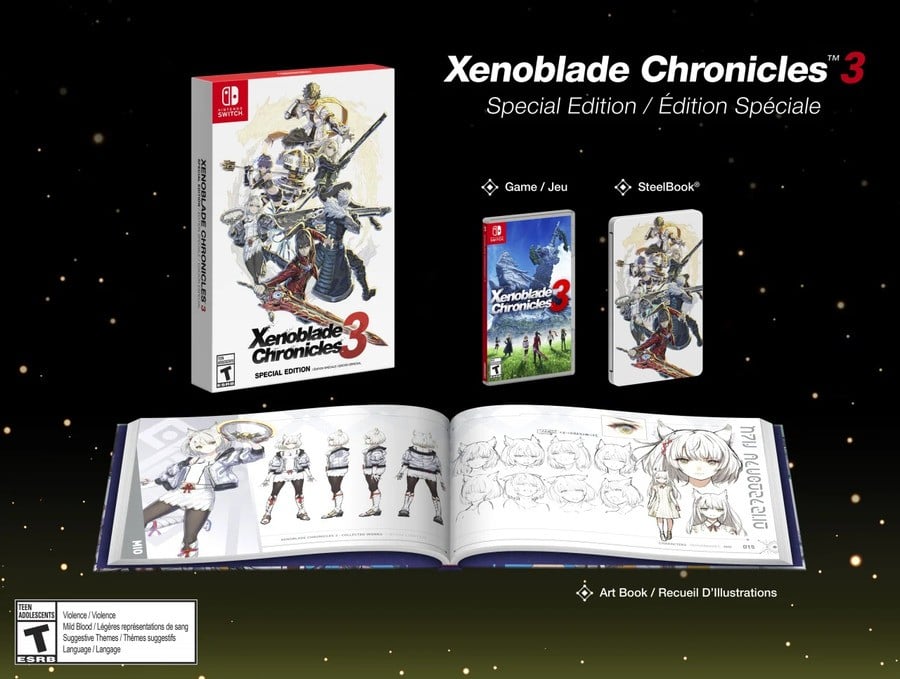 Here's a previous message from Nintendo regarding the delay of the additional contents:
If you pre-purchase the #XenobladeChronicles3 Collector's Edition, you will receive the game software from 29/07. The additional contents of the Collector's Edition will be delivered separately at a later date with free delivery.

Let us know in the comments if you've received an update about the shipping of this item, or have already got hold of it.
dgpConsent.can('targeting',function () { !function(f,b,e,v,n,t,s) {if(f.fbq)return;n=f.fbq=function(){n.callMethod?n.callMethod.apply(n,arguments):n.queue.push(arguments)};if(!f._fbq)f._fbq=n;n.push=n;n.loaded=!0;n.version='2.0′;n.queue=[];t=b.createElement(e);t.async=!0;t.src=v;s=b.getElementsByTagName(e)[0];s.parentNode.insertBefore(t,s)}(window, document,'script','https://connect.facebook.net/en_US/fbevents.js');fbq('init', '2325732614399478'); fbq('track', 'PageView'); });



Source link