Over the vacations we're republishing some alternative options from the final 12 months. A mixture of speaking factors, interviews, opinion items and extra from NL workers and contributors, you will discover our ordinary mix of thoughtfulness, experience, frivolity, retro nostalgia, and — in fact — enthusiasm for all issues Nintendo. Happy holidays!
---
Soapbox options allow our particular person writers and contributors to voice their opinions on sizzling subjects and random stuff they have been chewing over. Today, Alana says you need to do all the sidequests in Xenoblade Chronicles 3 as a result of they're that good. Or at the very least most of them…
---
The Xenoblade collection is thought for a lot of issues. Incredible soundtracks, stunning worlds, philosophical concepts and questions, and – most significantly – billions of checklist-type sidequests can have you gathering the identical merchandise or killing packs of monsters repeatedly.
Okay, that final one would not sound interesting, however sidequests are a vital a part of RPGs, and — hear me out — Xenoblade Chronicles 3 has a number of the finest each within the collection and within the style.
I've lengthy been a little bit of an advocate for Xenoblade's sidequests – not as a result of I need individuals to place themselves by means of the ache of repetitive fetch quests or menial duties – however as a result of I believe they actually enrich the sport world. They get you to discover extra hidden areas, kind human connections, and provide help to develop and enhance communities. As a end result, you get a good larger sense of how the Bionis, Mechonis, and Alrest – current and previous – work and the way every society/settlement capabilities. But simply serious about filling out the Affinity Chart in Xenoblade Chronicles, or getting each Rare Blade for his or her quests in Xenoblade Chronicles 2, or the story-gating in Torna – The Golden Country provides me the shivers.
Doing all the sidequests remains to be going to be intimidating, for positive, however I urge you to hunt out what you'll be able to.
Xenoblade Chronicles 3 is an train in "lessons learned" in some ways, and its sidequests are one space specifically that the sport has improved upon its predecessors. These are essentially the most constant quests within the collection, with unbelievable writing and character-building moments that need to be seen. They're additionally essentially the most accessible ever as a result of they are not as overwhelming as in earlier video games. You do not get tons of latest sidequest icons each time you enter a brand new location, and also you by no means really feel bombarded.
Most of the earlier video games' fetch quests have now been boiled right down to Collectopaedia Cards, requests for objects that Colony dwellers put up so that you can hand in (nearly, with out going to them in individual). They're now simply little unobtrusive checklists that by no means disguise any story or character growth behind them. I do not ever really feel like I have to do these, whereas, in earlier video games, I did.
So that leaves the much-meatier (hear that?) Standard Quests and Hero Quests. The former are your typical sidequests, whereas the latter unlock Hero characters (and their respective lessons). Admittedly, typically these too could be a bit checklist-y, however almost each time, the writing and characters received me over, as a result of just about each single sidequest ties into the sport's most important themes, giving Aionios' quite a few characters goal, letting them grieve, or permitting them to kind friendships.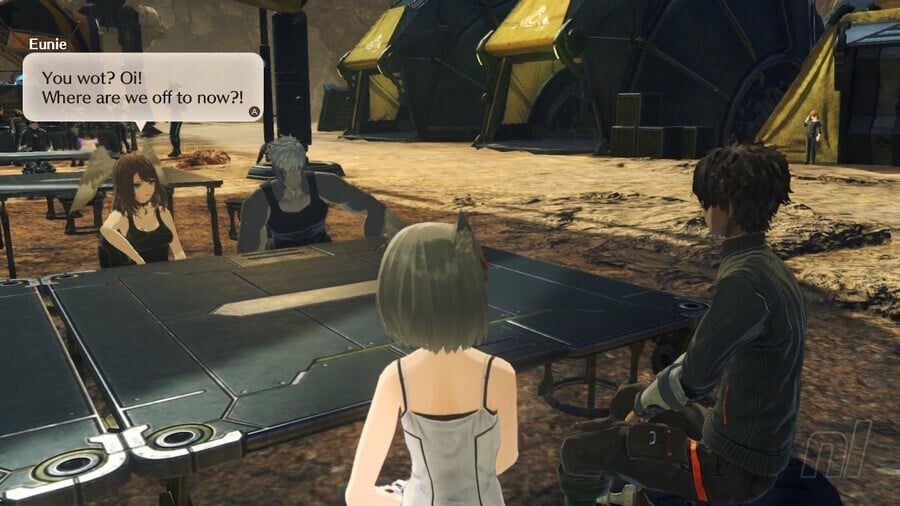 There might be very minor spoilers about some Hero Quests, Colonies, and some of the sport's villains going ahead. However, there are not any most important story spoilers.
---
One of my favorite Standard Quests sees Noah serving to a rookie off-seer, Schoon, be taught to ship off the useless. She would not suppose she will be able to do it and struggles along with her confidence. What may have been a really chilly, unhappy quest turns into an exquisite acceptance and understanding of demise, and an examination of a blossoming friendship. It's attractive and melancholic, and that is only a regular sidequest.
What elevates it, past the empathetic writing, is that off-seeing is an in-game mechanic and story focus within the recreation — a small funeral-type affair for fallen NPCs that garners Affinity factors for whichever Colony that individual was related to in life. Both Noah and Mio are off-seers, and this quest provides us an perception into how Noah specifically offers with this function, whereas additionally exhibiting us how the opposite residents of Aionios address it. All of those little particulars work collectively and assist bolster your emotional attachment to the characters – and I'm not simply speaking about the primary solid.
Then, on the exact opposite finish of the size, you may have Dorin and Bambam, a hilarious pair from Colony 4 who finally depart their 'dwelling' and find yourself in some fairly amusing conditions. And whereas Noah and his buddies are sometimes dismayed on the bother these two get themselves into, they by no means actually put them down, regularly serving to them all through the duo's a number of escapades. So even on this mournful world, there's nonetheless a touch of humour, as a result of the individuals who reside there are people (or Nopon, or High Entia, or cat individuals… you get it) and nonetheless reside as regular a life as potential regardless of the continued warfare.
How you purchase some quests is yet one more factor that helps make the world and the Colonies really feel lived in. You can get quests by discovering query marks on the world map that are normally close to uncommon monuments or locations. Other occasions, you will see a bit "i" above a personality's head, which implies you overhear that character's conversations. Then, your get together discusses the conversations over a meal, going over the intricacies and – if wanted – deciding to take the initiative and assist. Other occasions, you will get some enjoyable dialogue (that nearly all the time includes teasing Lanz), fascinating world-building, or some really touching moments.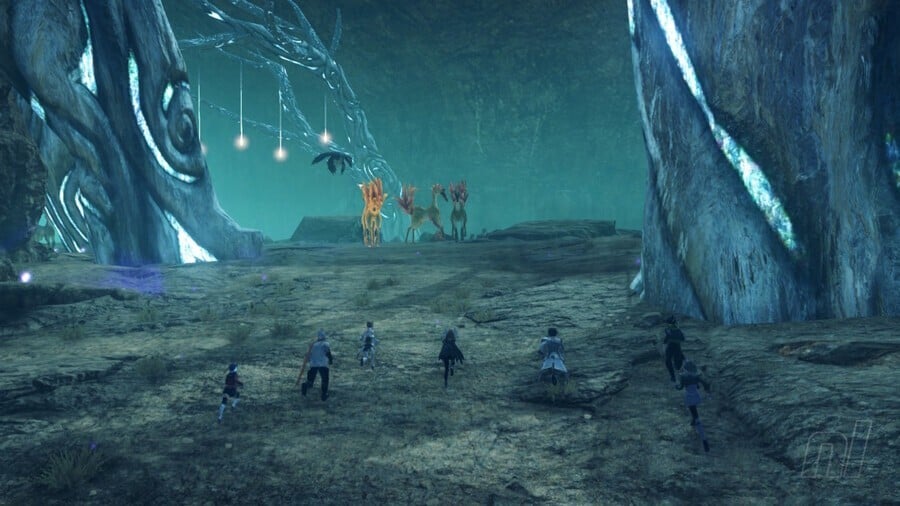 When you do get quests out of those conversations, it feels way more pure than merely coming throughout a random one that simply occurs
to wish ten Slugger Bunnits slaying proper this very second. Even when the sidequests do match these "collect X amount of this item, kill X amount of that enemy", I did not care as a result of I felt just like the characters' reactions and Colony relations enhancing was greater than sufficient reward.
Pretty a lot each single sidequest ties into the sport's most important themes, giving Aionios' quite a few characters goal, letting them grieve, or permitting them to kind friendships.
A number of quests I've picked up have additionally taken me again to locations and made me discover landmarks I'd missed or Unique Monsters I'd handed by. One explicit quest from Colony Iota has you discover a degree 40 space branching out from the Eagus Wilderness. My jaw dropped once I acquired there — sprinkled with smooth, glowing timber, flora of all completely different shades of blue and purple, and fruit that glistens in the dead of night, I used to be each staggered at how a lot greater the Fornis Region map was nonetheless and at simply how serene and exquisite this space is.
I'd by no means have recognized in regards to the hidden storage that Colony Iota stored there with out this quest, and I'd've doubtlessly missed a whole space. Stumbling throughout it by chance would have been superb too, however the added component of it being tucked away and a sidequest with significant stakes and character relationships being kinds made it all of the extra fantastic.
Hero Quests is likely to be even higher at tying this world collectively. These give attention to a specific Hero – oftentimes a Colony Commander – and do an enormous quantity to determine your get together's relationship with them (previous and current), their relationship to Keves and Agnus, their Colony, and the world at giant. Some of those are literally gained by means of the primary story, however even those that are not nonetheless really feel vital.
One of the primary optionally available Heroes you will doubtless get is Zeon. His quest includes you serving to him save his Colony from an impending Agnus invasion. The warfare is a pervasive a part of the sport, however what shocked me was who else popped up within the quest – a Consul, a member of a bunch of armour-clad individuals who appear to carry all the chips in Aionios. Many of those flip up within the story, whereas others maintain an iron fist in a few of these quests. Having this group — nevertheless over-the-top they appear to be – seem in these sidequests makes the subplots really feel simply as vital as the primary story. The narrative beats in the primary story permeate every part – they're current in every single place and have an effect on every part.
What branches off from Zeon's Hero Quest are a variety of new Standard Quests, a few of which give perception into his management or the individuals who serve underneath him. And finally, you'll perform an Ascension Quest, a second Hero Quest that 'unlocks' the Hero's full potential (together with the category). Zeon's Ascension Quest is an ideal instance of what I discussed earlier – I do not care a lot about forwards and backwards or fetch quests if the writing is nice. And seeing how a lot Zeon has modified, and does change all through this quest, is outstanding. It's additionally an ideal reminder of the tangible distinction Noah and his buddies are reaching in Aionios; Zeon's perspective has shifted in a number of alternative ways due to the get together's actions, and we get to see how his Colony and subordinates react.
Zeon is only one instance; I do not wish to spoil every other Hero Quests, however virtually all of them do one thing significant that helps enrich Xenoblade Chronicles 3's world and narrative. The reality that the majority of them aren't a chore to get by means of is an actual deal with, making these sidequests completely important to the narrative.
All of those little particulars work collectively and assist bolster your emotional attachment to the characters – and I'm not simply speaking about the primary solid.
When I began diving into the quests correctly and serious about how they helped develop the world and characters, I instantly thought again to Xenoblade Chronicles X. In the Wii U unique, the sidequests shine and really feel just like the actual story of the sport as a result of they helped me perceive the characters, the planet Mira, and discover this huge, alien world.
I believe Xenoblade Chronicles 3 takes it a step additional. The quests all department off from factors in the primary narrative and assist to feed into the sport's most important themes. They present Noah's form nature and willingness to alter issues and the world. They let characters uncover issues, develop, and be taught naturally – each playable and non-playable. They educate us about Aionios, the Colonies, and the alternative ways of life. All of this makes this stunningly huge world all of the extra private and a bit bit much less scary.
Doing all the sidequests remains to be going to be intimidating, for positive, however I urge you to hunt out what you'll be able to (at the very least do the Hero Quests!) and uncover new pockets of Aionios, and new individuals in every of the Colonies, that you will fall in love with.
How are you discovering Xenoblade Chronicles 3? Are you having fun with the sidequests to date? Share your ideas within the feedback!
www.nintendolife.com